View All
Fragrance Pendulum Necklace
Pendulum measures 2.25" in length with a 24" chain.
This necklace has a black onyx pendulum cut stone specifically chosen for balancing the root chakra. A metal cast pendulum screws into the stone. The metal pendulum vial holds a whichever scent you add. Use for personal meditation, calming, and nourishing. A thrice powerful necklace for the bearer.
All Unearthen styles are one-of-a kind and will vary slightly from the piece pictured. This piece is made-to-order in the Unearthen Studio. Orders usually ship from Los Angeles within two weeks of purchase date but can take up to 6 weeks for delivery.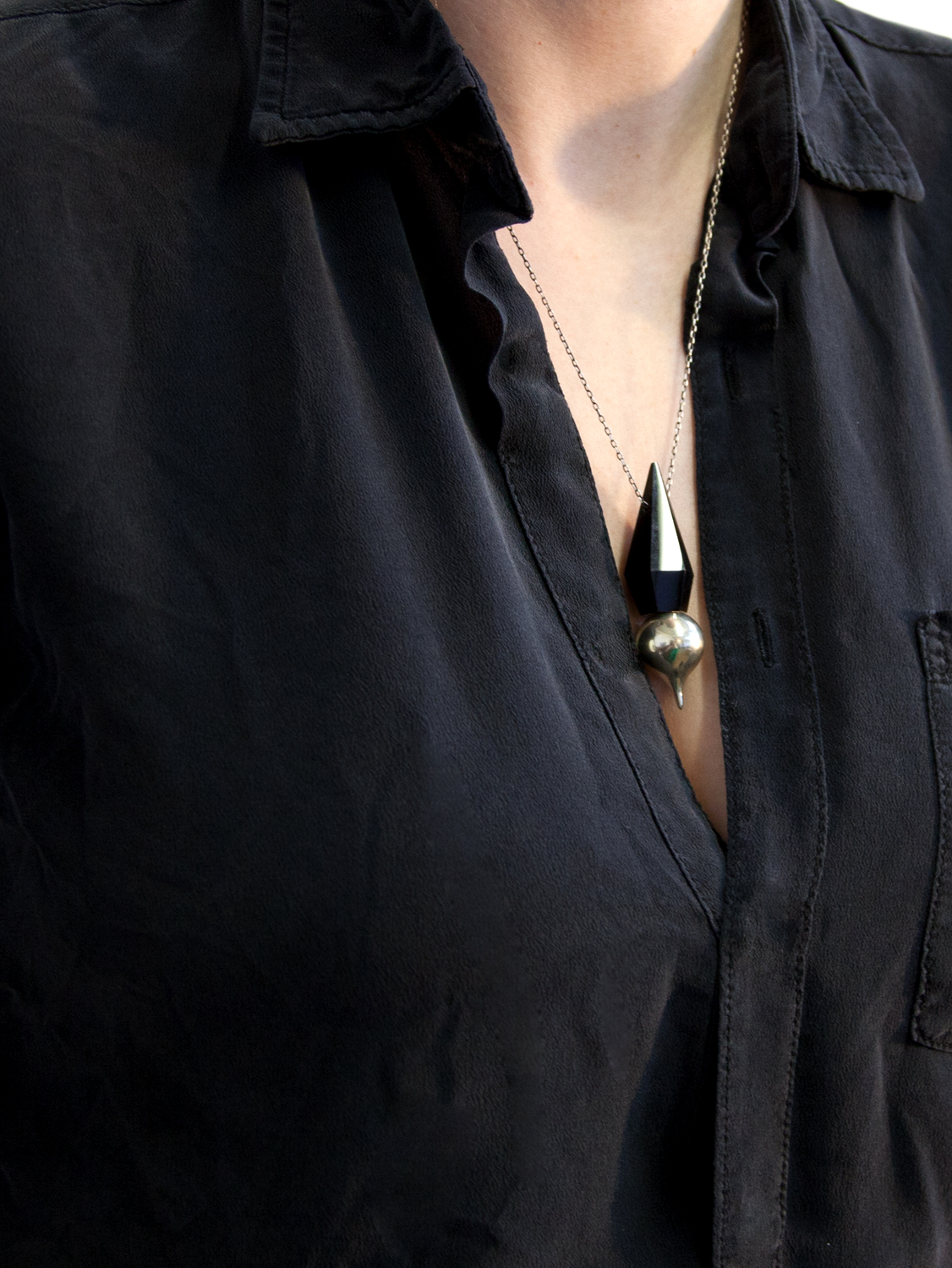 Additional Info
ROOT CHAKRA: Located at the base of the spine, the first energy center. This chakra relates to our most basic survival needs and our sense of belonging, whether to our family or a larger group.
The Root Chakra Essential Oil: Vetiver - Woody, smoky, earthy, and spicy. Soothing and calming.
▶ Unbalanced: Ungrounded, unclear of purpose, fearful, insecure, confused.
▶ Balanced: Grounded, secure, safe, content.